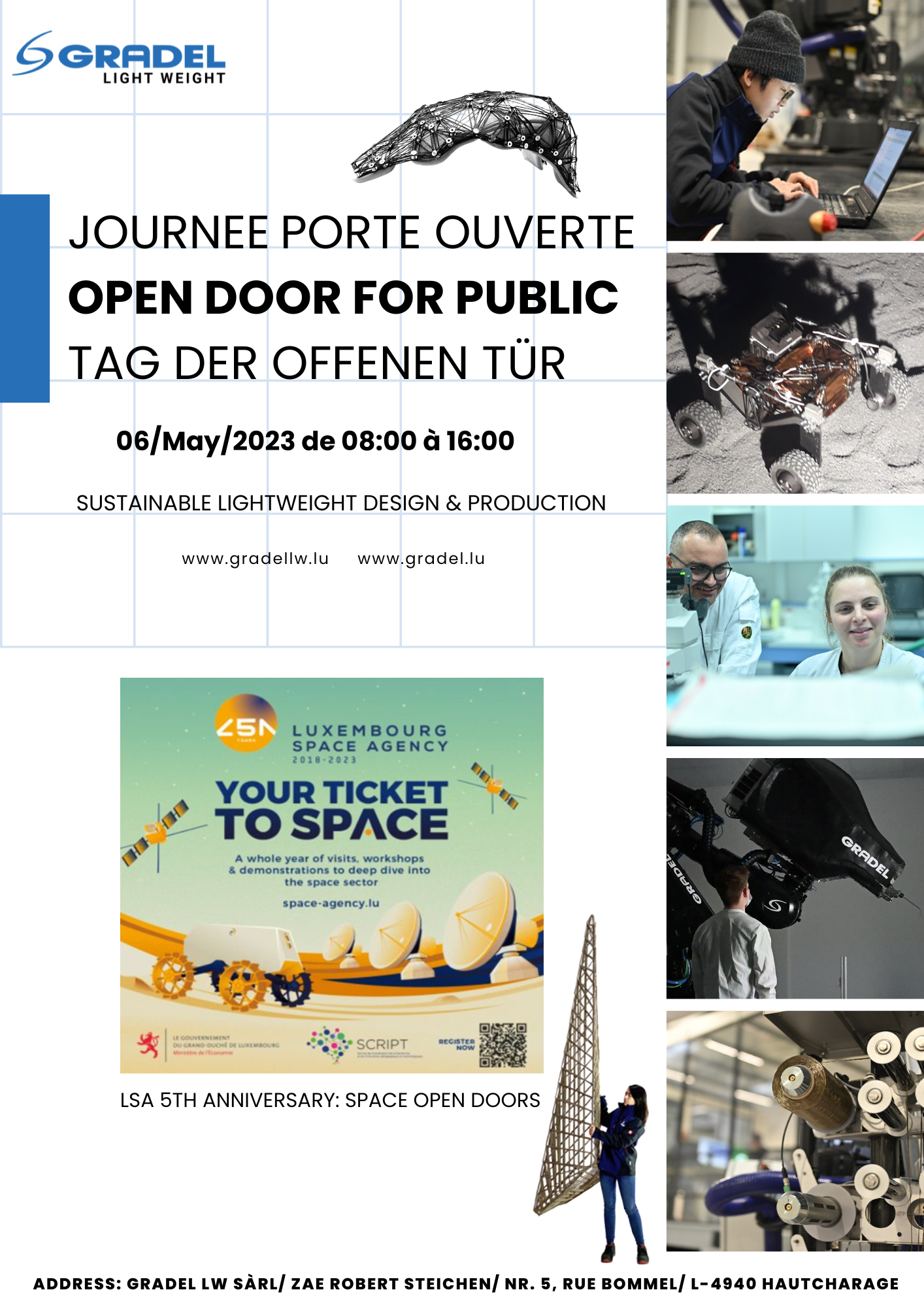 OPEN DOOR

FOR PUBLIC

EVENT 
In view of our Industrial Inauguration on the 4th of May, we open our doors on the 6th of May for the public and invite everyone to take a look inside of GRADEL Lightweight. 
We happily welcome everyone interested in Sustainable Lightweight and Production and welcome you to bring your friends and family.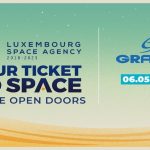 Come and discover the innovation "made in Luxembourg"!
 
DATE: 6th May 
TIME: 8 TO 16 PM  
LOCATION: GRADEL LW / ZAE ROBERT STEICHEN / 5, RUE BOMMEL / L-4940 HAUTCHARAGE / LUXEMBOURG 
We are looking forward to meeting you at our premises to show you the technology we aim to set as a standard in Space, Aeronautics, Automotive, and more around the globe. Registration under https://www.gradellw.com/opendoorforpublic