Low melting point continuous casted rotatable targets
We have developed together with Ansun Protective Metals,  a new continuous casting process to produce rotatable sputtering targets. This patented process is a vertical continuous casting process which ensures homogeneous metallurgical target structure.
Temperature monitoring and process automation allow a fine control of our C-Cast target manufacturing even for rotatable targets up to 4m length.
This technique of casting provides also a very good control of the chemical bonding between the backing tube and the target material. This ensures a maximal cooling efficiency of the target during the sputtering process.
Our non-destructive control (Ultrasound)  scan of each target confirms full bonding between the backing tube and the target material.

We have also optimised the complete manufacturing process to allow several refilling of the target, to decrease the overall cost of our C-Cast targets. We have developed a special machine to make the straightening of the backing tubes easier.
Currently available materials: Pure Sn, ZnAl alloys and ZnSn alloys
Other low melting points alloys are feasible ( SnZnSb,…)
A new continuous casting machine was installed in 2014 in our site of Ellange, to cover our clients' needs all over Europe.
As a summary the advantages of our C-Cast targets are:
Metallurgical homogeneity along all length of the target.
Chemical bonding between backing tube and target material for a maximum cooling efficiency during sputtering process. Full bonding control by Ultrasound of each target before delivery.
Several refilling allowed thanks to our optimised manufacturing procedure.
At each refilling, checkup of the backing tube concentricity, bending and straightening operation if necessary.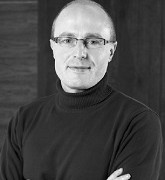 Patrick Lefèvre